Join us for a fun night at the Opera with your Valencia College Alumni! Type in "Valencia" in the promo box on the top right to get a special Valencia...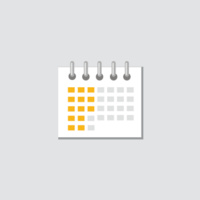 Valencia College is closed. Credit classes do not meet. Let's all give thanks.
Valencia's Commencement Ceremony. Ticket is required for admission. Watch the live broadcast. For details visit » valenciacollege.edu/graduation
Promoting Scaring Debt Away Skillshop

Come join us! African American Cultural Society (A2CS) Club Meeting
Please join Phi Beta Lambda at their General Body Meeting

Students will understand the prevalence of dating violence among their age group, be able to identify the characteristics of healthy, unhealthy, and abusive...
For students to learn about STEM topics through real-world application.

Can you picture 2027? What will you be doing? Does that job exist today? Come spend 50 minutes with us-you'll be amazed at today's innovation and...

Weekly meetings to prepare for national and regional cyber defense competitions.

Phi Theta Kappa has recogonized the academic achievements of two-year college students. In addition, the honor society provides opportunities for members to...